Services
A complete solution of wedding
Destination Weddings
As a Destination weddings planner, our wedding planning team plans out your weddings from booking the venue to the theme and overall design with vendor management with well focused weddings planners who makes event the successful one.
Theme Decor
We recommend trendy and authentic theme weddings with lots of innovative ideas and our weddings management assures our customers that everything works according to the theme and for this our weddings planning team has firm contacts.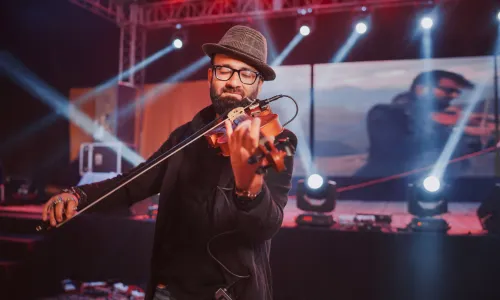 Entertainment
Weddings Rituals will work closely with you to identify your entertainment needs. It's wedding day it need to have high entertainment because we offer a orchestra band , a ghazal night , classical dance performance.
Weddings Invites
When you think of memorable moments, weddings instantly come to mind. They're a celebration of two people who've found each other and are committed to building a life together. Planning one is no less than an all-round adventure.
Private Party
You're throwing the most important part of your life, and Weddings Rituals is here to help you keep it in order. With our Wedding Planner app, you'll have everything you need at your fingertips so that you can focus on enjoying the day.
Food & Beverage
Weddings Rituals will act as the primary liaison with teh venue to determine food and beverage requirement, inclusive of dietary restriction options. Venu menu tastings will be organised scheduled for you.
Wedding Favors
Giving out favors is a fun and memorable part of any celebration. That's why we created Weedings Rituals event planning gifts. Pick up some Weedings Rituals today and add some extra magic to your wedding celebrations!
Hospitality & Guest
The Weeding Rituals event planner is here to help you make your wedding day even more special by providing everything you need for a hassle-free outdoor experience. With our wide selection of planting kits, baskets, and tools, you can be sure.
Birthday Function
We arrange your memorable birthday party. We are extremely ready in making your day .and make joyous occasion with limitless fun Weddings Rituals provides a curated list of some of the best online marketplaces for celebrations.
Get-together Function
Get together are always special and we make it all the way more special we revive all the love between friends family with never ending fun our management works hard for it. Rituals are one of the an event, and they add an extra layer of fun.
Kitty Party
Kitty party has a different craze these days we have different kinds of themes for kitty parties and when it comes to us we are the best kitty party organizers in lucknow because f our amazing event mangers and innovative themes.
Logistic
Weedings Rituals provides a hassle-free logistics service that helps you plan. Our team of event planners will take care of the important stuff like setting up tables and chairs, decorating, and ordering food and beverages.
Weddings Rituals Event Planner
What we suggesting to our clients?
Photography & Videography